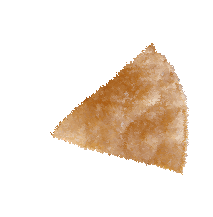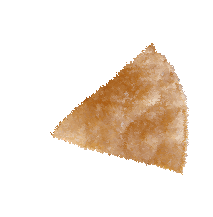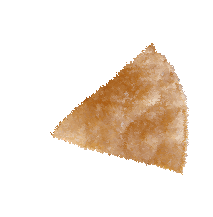 ABOUT EL PATRON
Bringing homestyle food & service to Altadena.​
(a 2010 posted review written by local customer Jason Chuan)


"...and while I sat, covered with red sauce smeared on my face like a drunken clown, I watched people flowing in and out like koi to a feeding."


As I entered the famous Altadena landmark building, I peered into the corners searching for memories. This odd triangular shaped building is filled with the sad history of failed eateries, a list that stretches as far back as the 60's, yet there I stood like a guy with a food gambling problem. I hoped that El Patron was going to beat the odds.

I was met by Beatrice, a very sweet, very sharp, and very service-oriented woman with a glowing smile. Why was she glowing? Because her aunt (Maria) and uncle (Nati) were cooking in the kitchen, and she was proud of it. Hmmm. My first "aha" moment and magic words to diners looking for a home cooked meal in a family style restaurant. The menu looked smart and experienced, so my hunch was that some restaurant lurked in the DNA somewhere. And I was right. Alex of the Cortez local family Mexican restaurant fame. The family owns the four highly rated Puebla Taco easteries run by brothers, sisters, cousins, uncles, aunts, spouses and a long string of once-removed family members. Clearly they want to feed Pasadena with a smile. Alex Cortez, el Hefe and owner of El Patron, showed his entrepreneurial spirit and focus when at 22, he opened and operated his own successful restaurant in Irwindale, all while moonlighting at a second job. Not a small feat. Yet Alex would be the first to thank others…like his cousin Casimiro. Humble is served on platters by this man.

Beatrice hurried a bowl of chips and homemade salsas (that's plural for salsa since a trio of wonders arrive) partnered with a glass of iced water that was bigger than most office water coolers. I guzzled the glass as if I had just hiked a 10 mile loop on a sun exposed trail (which I had). A trail wired with switchbacks blazed by prankster trailblazers who found amusement by making hikers wish that the pearly gates came sooner than the destination. I wasn't bitter. But before Bea could leave, I ordered a red wet burrito to start the kitchen timer ticking while also buying me more time to properly study the menu. And within minutes, my local dining life changed and I could practically hear my involuntary smirk start to crack. First of all, do you know that deep red color that chili sauce gets when you mix it with more powder than is reasonable? It's the kind of sauce with a rich chili-filled aroma that makes your sense of smell more valuable than your eyesight? Take that sauce, sprinkle some queso, drape it over a homestyle huge flour tortilla that's barely able to contain its juicy carne/onion mix, and you'll have El Patron's Burrito Mojado/Wet Burrito (see pic). It was exploding with flavors that were born from spices, not hitchhiking on wagons of salt. It was a hearty, juicy goodness and a welcome breath of fresh chile for the mountain-hugging town of Altadena. And like a virginal ear to Disney Hall's magical concoction of better-than-life sounds, I was excited to confirm that I'd now have a reason to come back.

The downside? Well, if you're sportin' Samoan/Hawaiian DNA like me, then you realize that one meal simply won't do. Hence, I also ordered a full dinner size combo taco plate with rice & beans plus a side order of guacamole to top it off. The crispy taco was perfect. Many fry the shell until it has the consistency of burnt tree bark, then pinch the bottom so it holds less meat (a well-bred Polynesian notices these things). There's no pinching in El Patron's kitchen. And wow. That guacamole is in the top 5 running in San Gabriel, and I'm an avocado freakazoid. Fresh finely diced onions, no stringy fibers, and enough cilantro to give flavor without robbing the subtleties of the perfectly ripe avocado. As usual, my only complaint was that the serving size was perfect for those who have reasonable appetites. I'm not reasonable. And what about the Garlic Fish? The Fajitas? The Specials? The pearly gates were lower in altitude after all.

...and while I sat, covered with red sauce smeared on my face like a drunken clown, I watched people flowing in and out like koi to a feeding. Believe me, this is something that's unusual for this building. My hunch is that this new kid on the block will beat the odds and kick the ghosts of failed eateries out of town.